Features :-
ARM Cortex single chip micro.
GTOS real time operating system.
Watchdog.
100 Mbit Ethernet / TCP.
On board and uSD Flash memory.
11 Async ports, 9 RS232, 2 RS485/422.
High efficiency switch mode power supply.
Power supply monitoring includes logging of power off events.
12 Status LEDs.
Battery powered clock calendar.
Optional USB.
Industrial grade noise immunity.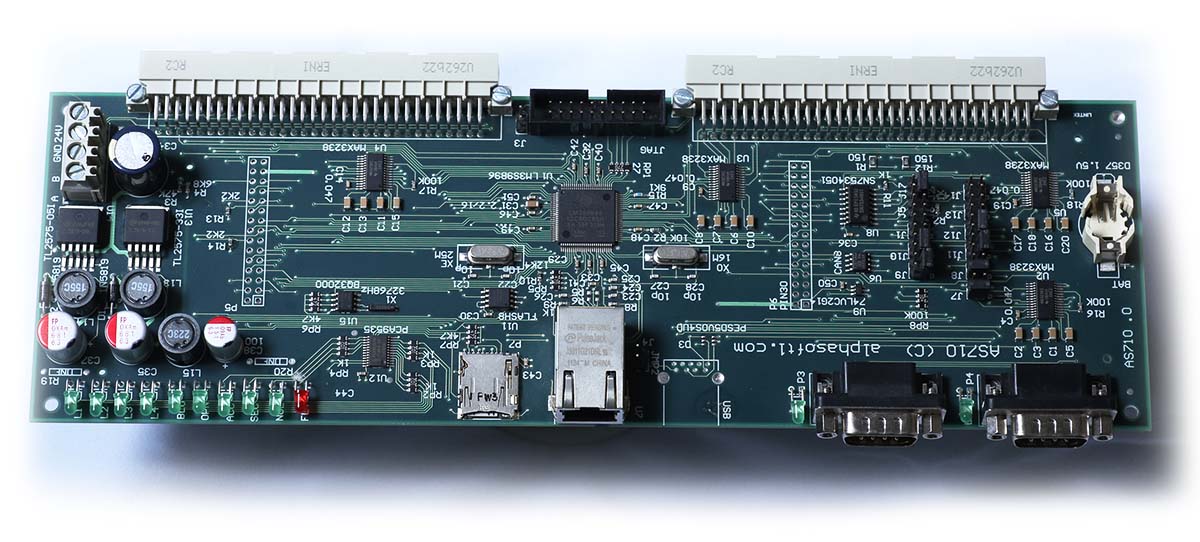 ---